2008.07.12 Saturday
本当の感動とは?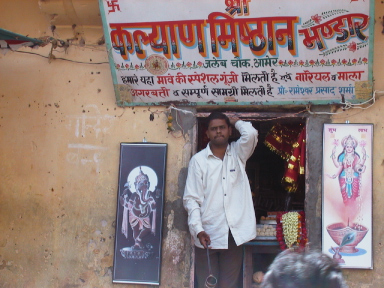 ((スタッフのAちゃんが、夏休み、インドに行くらしい。超うらやましい))
昨日、お客様にお送りしている
英語のメルマガの「今日の一言」←ひとことちゃうんよね(苦笑)
に人気作家、Jhumpa Lahiri の「The namesake」を映画化
したものを観たという内容を記載したら驚くほどの
反響がありました。どうやら、皆さん、その映画に感動した、
という内容と、それからその映画の焦点のあたっている
「アイデンティティー」について反応されたようでした。
外国で暮らす人、暮らしたことのある人は、日本人
外国人、移民も含めて「アイデンティティー」について
一度は悩むのです。
先日、しゃべるナイトに参加してくださった、
ある方は
「実は、てんちょうさんとなんだか
自分の好みや人生がかぶっている・・・」
と言ってくださいました。話を聞くと、私なんかより
ずっとずっと、レベルの高い「セルフヒストリー」を
お持ちで(笑) 聞いていると本当に
興味深く、しかも実は私の大学の後輩でありました(笑
きっと、トイレで隣同士だったとか、学食の後ろに並んでいた
とか、どこかですれ違っていたことも
あるでしょう・・・。
本当に、人、それぞれの人生って素敵ですね。
ところで上記の
その反響の大きかったメールはこんなんです。
私の「実はヒドイ」英語にお許しください。
Green e books 英語メルマガ  Petit comment of today より

Hello!

Oh my summer is here now.
Recently I left my second job I had for three years.
And I was expecting to have extra time for taking
care of a lot of things which I could not do before.

But hey, things don't work out that way.
Life is challenging...!!

Anyway....

Recently I saw a movie directed by Mira Nair,
she is an Indian director who made the movie
"Monsoon Wedding" famous that got golden prize
in Venetia movie festival.
What was good about this monsoon wedding movie,
it is not a bollywood type of dancing entertainment movie.
(I love that style, too! Don't misunderstand!)
There are a few dancing and singing scenes,
but it is obviously different from other types
of Indian movies. And colors of this movie, story,
music, fashion, Indian accent, witty scenes, it really
reminded me the time I spent in India before opened
my bookshop. (I used to travel to India every two
months for two weeks for the job I had. )
Anyway, I think a lot of people had read Jhumpa Lahiri's
book "The namesake".
Maybe some of you might just saw the name or heard
about this book, it is a Pulitzer Prize winner book,
I wanted to read this book for long time. But never did.
One night I stopped at Tsutaya, very spaced out,
tried to look for something, but could not remember
what I wanted to watch, and stopped in front of one DVD.
I just saw the letter of "Directed by Mira Nair".
Since I really liked monsoon wedding, I just picked
this movie up and went to casher.
Came home, I realized that I rented DVD which was a
movie of "The namesake". Yes, the movie was based
on Jhumpa Lahiri's book.

In this movie, again, I love the colors and art of it.
There are several scenes in NY and Kolkatta,
and it shows the image of INDIA so well. There is
one scene, made me so cry at the end, the father
of the boy, tells his son at the beach, "we forgot the camera.
Now you please remember the scenery with your eyes, not to forget."
This story is about one Indian family who lived near NY.
But several things mix to this movie, made me cry,
made me smile and made me think about the "Identity"
of ourselves by name and nationality.

My name is Yuko when I write in English. But as
pronunciation is Yu-u-ko. Is correct. Never really
liked my name until I left Japan first time.
Because yuko is everywhere. Such a common name.
Then started living in overseas, even I introduce myself
Yu-u-ko, people just pronounce me Yuco.
YOU GO, was a very popular making fun of my name.
But never hated, really liked after people calls me Yuko.
Not, yu-u-ko.
In Spanish speaking country, YUKO pronounced JU-CO.
this is funny, also. Yuko is not a common name outside
of my country, which was something I liked about.

Name, something we had given from somebody, I think
the sound of the name creates certain kind of energy.
Have you ever felt that?

We Japanese some strongly believe stroke of Chinese
character of our name reflects to our destiny or life.
Even my family, surname is IWASAKI, recent years
our whole family changed the stroke of our surname.

In a way, it could be stupid to depend on the stroke
or sounds of name, but to love our name is to love
ourselves. To identify what we are as individuals,
Naming something is a putting some certain
energy there, I believe. So I guess getting grandfathers,
fathers names are possible to keep the same energy
or force in one family??

Can be anything! Mystery of name.
I highly recommend the movie "THE NAMESAKE"
It makes us THINK! its now on DVD!!

Ciao!

その映画がこちらです。めちゃめちゃオススメです↓
ツタヤにありました
その名にちなんで (特別編)
ミーラー・ナーイル,カル・ペン,タブー,イルファン・カーン
アロマ講座、
てんちょうの英語の秘密、
Toeic講座、
洋書の読み方講座、
占星術講座
はこちらから